New customer offer: Now 25% off on all WooCommerce Webhosting Plans for the first 6 months. Use this discount code: 25WOOHOSTOFF
Managed WooCommerce Hosting Pro
1 website + unlimited subdomains
Let's Encrypt + Wildcard SSL
LiteSpeed Enterprise Cache + Crawler
WordPress Toolkit + Smart updates
Datacenter location the Netherlands
€ 17,99 € 13,49
per month
Managed WooCommerce Hosting Plus
2 websites + unlimited subdomains
Let's Encrypt + Wildcard SSL
LiteSpeed Enterprise Cache + Crawler
WordPress Toolkit + Smart updates
Datacenter location the Netherlands
€ 34,99 € 26,24
per month
Managed WooCommerce VPS Prime
4 websites + unlimited subdomains
Let's Encrypt + Wildcard SSL
LiteSpeed Enterprise Cache + Crawler
WordPress Toolkit + Smart updates
Datacenter location the Netherlands
€ 129,99 € 97,49
per month
Get a head start with your WooCommerce Webshop
Moving Service
---
When you become a customer at Snel.com, you can rely on our free moving service, and we will migrate all of your website(s) (within the paid package) and the associated mailboxes for you. All you need to do is give us the relocation information. Don't worry, we'll explain what information we require and where you may obtain it. Moving your website(s) is generally possible without any downtime.

Get more out of WooCommerce
---
Managed WooCommerce hosting sets itself apart from our Webhosting Compleet packages by being fully tailored to the needs of WooCommerce webshops, with us taking care of the technical management. We perform speed optimization across multiple layers and ensure that WordPress, WooCommerce, and installed plugins remain up-to-date. We also provide daily offsite backups of your WordPress environment, up to 8 times a day, to ensure optimal security. And when you're ready to scale up, we provide both advice and execution. Choose our Managed WooCommerce hosting and leave the technical work to us, while you focus on growing your webshop!
LiteSpeed Enterprise Cache
---
Customers expect a website that loads quickly so they can browse your products smoothly. We offer this by utilizing our own powerful resources in addition to the powerful tools of LiteSpeed Enterprise Cache, including the LiteSpeed Crawler. These are advanced web server, crawler, and caching solutions that have been proven to outperform any other caching option through measurements. With LiteSpeed, we can guarantee the best loading times, and your webshop is equipped with the latest caching technologies by default.
Extensive customer service

---
We provide you with all the tools for a FAST start, but it's always possible that you may encounter issues or have additional questions. Many help topics are answered in our extensive support portal. If you prefer assistance from an expert, we are here for you by phone or email. You can ask questions 24/7, even on weekends. It's no wonder that our excellent service is one of the most commonly cited reasons for our high customer satisfaction, and we are very proud of it.
What is Managed WooCommerce Hosting?
Managed WooCommerce hosting is specifically designed for eCommerce websites built on WordPress combined with the WooCommerce webshop plugin. We ensure that your sales-oriented website runs quickly and efficiently, without you having to worry about the technology behind it. Snel.com offers a range of hosting packages that are tailored to performance, regardless of the number of products or visitors you have.
Everything to make it easy for you
Regardless of which Managed WooCommerce hosting package you purchase, we install both WordPress and WooCommerce for you and we offer an extensive package of tools as standard that make it easy for you to manage and optimize your webshop. With LiteSpeed Enterprise we offer LiteSpeed Crawler as standard with every WooCommerce package, which will speed up the serving of your pages and products enormously. With the WordPress toolkit you improve security, performance and automate backups with Acronis Cyber Protect Backup. This will give you improved availability and reliability, even during peak traffic.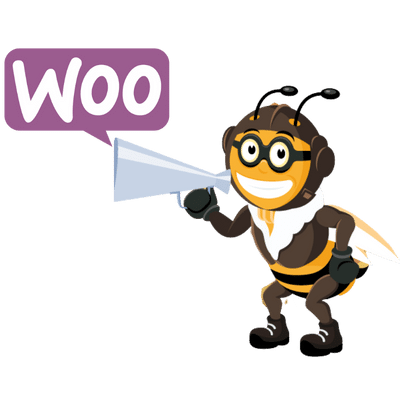 WordPress Staging environment

WordPress website cloning tool

One-click WordPress installation

Manage search engine indexing (SEO)

Plugin and theme (Bulk) management & update
Anti-malware (Imunify360)

Uitgaande filter (SpamExperts)
Installatron (One-click spp installation)
Acronis Cyber Protect Backup
Super-fast CPU with 3.5 GHz.

LiteSpeed Enterprise Cache
Dedicated IPv4 or IPv6

+ € 2,49

Incoming spamfilter (SpamExperts)

+ € 2,49
WooCommerce Hosting Features

Ultimate speed

---
We aim for speed and therefore offer 100% NVMe storage in combination with AMD EPYC CPUs running at a clock speed of up to 3.5 GHz. Additionally, we use LiteSpeed Enterprise Cache, which together provides optimal performance. This allows us to guarantee the best user experience for your customers and offer you the highest conversion rate.
Managed by Snel.com

---
Our experts have over 20 years of experience in the hosting industry. Therefore, your account is managed by a skilled team of professionals who not only proactively maintain the technical aspects of your WooCommerce hosting but can also offer excellent solutions for various technical requests from your side.
SSL certificate
---
We offer a Let's Encrypt SSL certificate with every web hosting package. SSL stands for Secure Sockets Layer. This ensures that data exchanged between the user and the website or between systems is encrypted and transmitted via encryption algorithms. This makes the data unreadable for unauthorized individuals.
ISO 27001 certified

---
Snel.com is ISO 27001 certified. High quality and security are important values for our company, so we ensure that we have clear information processes with appropriate security measures that are periodically tested.
Plesk accountmanagement
---
Manage your own hosting account with the powerful Plesk control panel. This is one of the most user-friendly and comprehensive control panels on the market, with countless online resources available. With this control panel, you can easily manage the settings of your websites and emails.
QUIC.cloud CDN
---
QUIC.cloud CDN is the only CDN that can cache both static and dynamic WordPress content. It caches the entire site, including images, CSS, JavaScript, and the dynamic HTML page itself, as opposed to most CDNs that can only cache static information. Using the Smart Purge feature, QUIC.cloud CDN can accurately serve the most recent content and remove it if necessary.
Imunify 360 (Anti Malware)

---
Imunify360 offers six layers of web server security. It includes an advanced firewall, malware detection, software patch management, proactive defense for PHP websites, intrusion detection and protection, and WebShield with integrated Captcha, all combined in one smooth working engine. Data is shared among all different system components, providing a much higher level of protection against harmful malware.
SEO Toolkit
---
The SEO Toolkit improves the visibility of your website. Use this smart tool to monitor your website domains and their current rankings in popular search engines. Stay up-to-date on your progress to outperform your competitors. Conduct a Site Audit to inspect your website and check each URL. Based on well-known SEO guidelines and practices, you'll receive an optimization score.
Installatron
---
Installatron is a one-click installation program that allows you to install applications such as forums, blogs, photo galleries, and other applications with just one click. With Installatron, you can install popular apps such as WordPress, Drupal, Joomla, Magento, Prestashop, Odoo, Akeneo, Nextcloud, OpenVPSn, Zurmo, WHMCS, osTicket, Geeklog, Pluxml, phpwcms, TYPO3, SilverStripe, phpBB, phpList, Roundcube, DokuWiki, and many more.
ISO/IEC 27001 Certified

We guarantee continuous improvement in security, availability, and quality.

Certified Green Host

We strive to continuously reduce our footprint with all of our processes.

Moving service

We will do the heavy lifting, and we are quick and thorough at it.
Swift answers

Guaranteed quick response times.
You can reach us 24/7/365.

100% Network uptime

We always like to give one hundred percent. So that's the uptime we offer.

Continuous improvement

We keep improving our processes to meet the highest standards.
Albert Briu
Customer
We have been using SNEL services for years. Very good quality, no breakdowns and downtime. Great hosting services! Customer service responds to every question in several minutes! We have never had any reservations. We recommend! 🙂
Raphael Sprenger
Customer
I can feel that people at Snel really care. For proper tech. For documentation. For quick, reliable and friendly support. Working in IT for over a decade, Snel is one out of two providers I can recommended without hesitation.
Patrick Sanders
Customer
Doing business with SNEL.com has been professional and responsive, which are two keywords which are very important to us as a business. The costs and quality are equally important and certainly up to what we expect.
Boulevard du Nord SAS
Customer
I was looking for a fast server for a customer's website and Snel proposed me its wooCommerce solution. I must say that this server is really very very fast. The difference with the old server is significant, and my customer is very satisfied. I thank the Snel team for their advice and support in the transition. They are really listening and very reactive.
FAQ Regarding Managed WooCommerce Hosting
WooCommerce is an open-source e-commerce plugin for WordPress. With WooCommerce, you can turn your WordPress website into an online store.
WooCommerce provides features and tools for managing an online store, including the ability to sell physical and digital products, manage inventory, process payments, and set up shipping options. It also supports a wide range of payment gateways, including iDeal, PayPal, Stripe, and many others.
WooCommerce is highly customizable and there are many themes and plugins available to extend its functionality. This makes it a popular choice for small and large businesses looking to create an online store without requiring extensive technical knowledge.
Managed WooCommerce hosting is designed specifically for individuals that want little to do with the technical aspects of hosting. Whether this is due to reluctance, ignorance, or a lack of time, we are here to take care of this for you.
If you haven't yet worked on optimization or not in the right way, your website will definitely become a lot faster. We have tailored our resources to the requirements of WooCommerce and because we deliver your package complete with LiteSpeed Enterprise Cache and LiteSpeed Crawler, you use the latest caching technologies.
With our moving service you save a lot of time because we take over this task for you. We ensure that all your data (WordPress website(s), WooCommerce data and mailbox(es) are migrated from your current provider to us.
How can we help?
Our customers praise us for the excellent service they receive. Would you like a taste? Get in touch with us, and we'll help you find the best solution for your hosting needs.